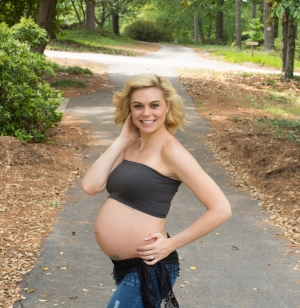 Thinking of scheduling your photo session? Atlanta Maternity Photography offers week day and weekend appointments. Choose from our beautiful clothing which offers a variety of maternity dresses, outfits, skirts and wraps. Even better, it's no additional cost and included in all of our packages.

Our Atlanta photo studio is a place where you will instantly feel welcome, warm and friendly vibes. It's a gorgeous, light and airy space. There is a place for outfit changes, makeup mirror with great lighting for touch ups and plenty of toys for your kiddos. Also, feel free to make a coffee with our Keurig or grab a cold La Croix water from the fridge.
At Atlanta Maternity Photography, we treat you like family. The shooting area is large open space that you're more than likely to fall in love with. With Atlanta Newborn Photography, you'll get a high end experience from the very start!