Newborn Photography Studio
Questions? ... Text or Call us @ 770-744-2578
Our studio offers a charming and relaxing environment that every family enjoys. It's filled with everything needed for beautiful newborn photos. We have a variety of adorable props to choose from that will best fit your style and home.
We love your input in customizing your session and ask clients to send us photos and colors you would like used. Feel free to sit back and let us handle the details though. You hire a professional photographer for their expertise, quality of work and customer experience. We are here to create imagery you're going to love for years to come.
Our studio is located in Atlanta off Miami Circle. We service all of Atlanta, neighboring cities and travel too!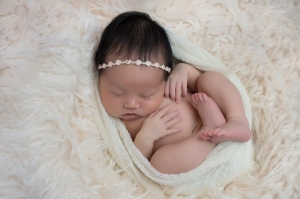 We are a full service photography studio and keep up with the latest home decor and nursery color trends. So, you're sure to find many things you like in our newborn collection. We have wraps, hats, furs, props, baskets, buckets, wreaths, knit outfits, hair ties and more!
The studio is always on the warmer side with a heater running during our newborn sessions so your baby is cozy and warm. So, we do recommend wearing cooler clothing. We offer complimentary coffee and water to our clients. The Keurig is at your deposal.
If you would like to set up an appointment, please don't hesitate to call. You can reach the studio by calling 770-744-2578.

copyright © Atlanta Newborn Photography.